How to connect
1. Use the wireless network manager found on the Windows taskbar to display available wireless networks
2. Select the eduroam from the list of available wireless networks and click on 'Connect'
3. Enter your "netid@princeton.edu" and "University password".
4. Choose 'OK' to proceed.
5. Please verify the following certificate details circled in red in the screenshot. Click on the 'Show Certificate details" link for details.
Name: cppm-04.princeton.edu
Issued by: InCommon RSA Server CA
NOTE: If the certificate details do not match please do not proceed and inform the Support and Operations Center (SOC).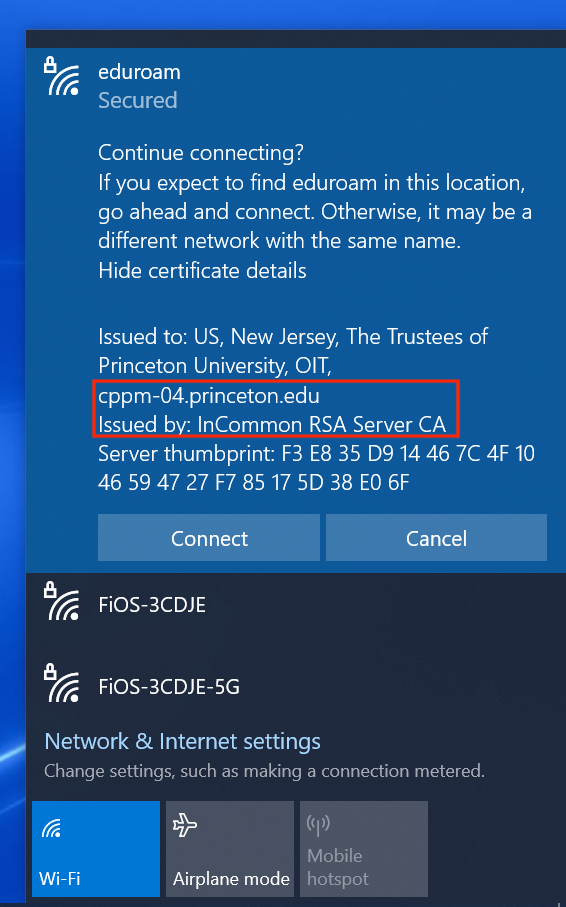 6. Select 'Connect' to complete the process.
7. After a brief moment the computer should connect automatically to eduroam.
Additional Certificate settings
The certificates used to secure eduroam wireless are valid for only one (1) year. In order to minimize the impact of certificate renewals and to better secure your wireless connection, you should configure your Windows 10 system with the following steps.
1. Use the wireless network manager found on the Windows taskbar to display available wireless networks
2. Select Network and Internet settings
3.Select Network and Sharing Center
4. Select the Connection labeled eduroam
5. Select Wireless Properties
6. Select the Security tab
7. Select Settings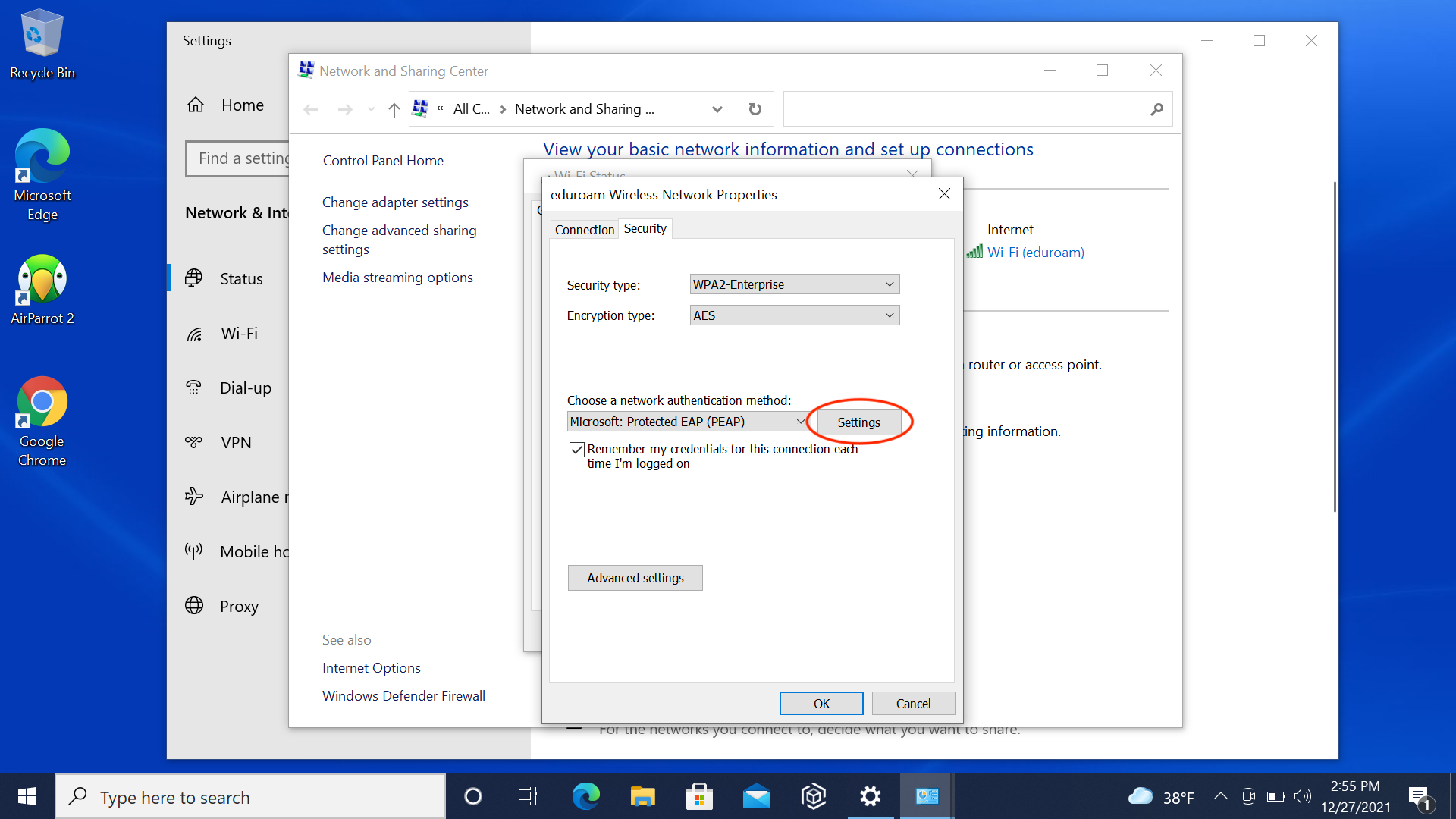 8. In the Protected EAP Properties window
In the section for Trusted Root Certificate Authorities window find and enable USERTrust RSA Certificate Authority
In the Notification before connecting dropdown select Don't ask user to authorize new servers or trusted CAs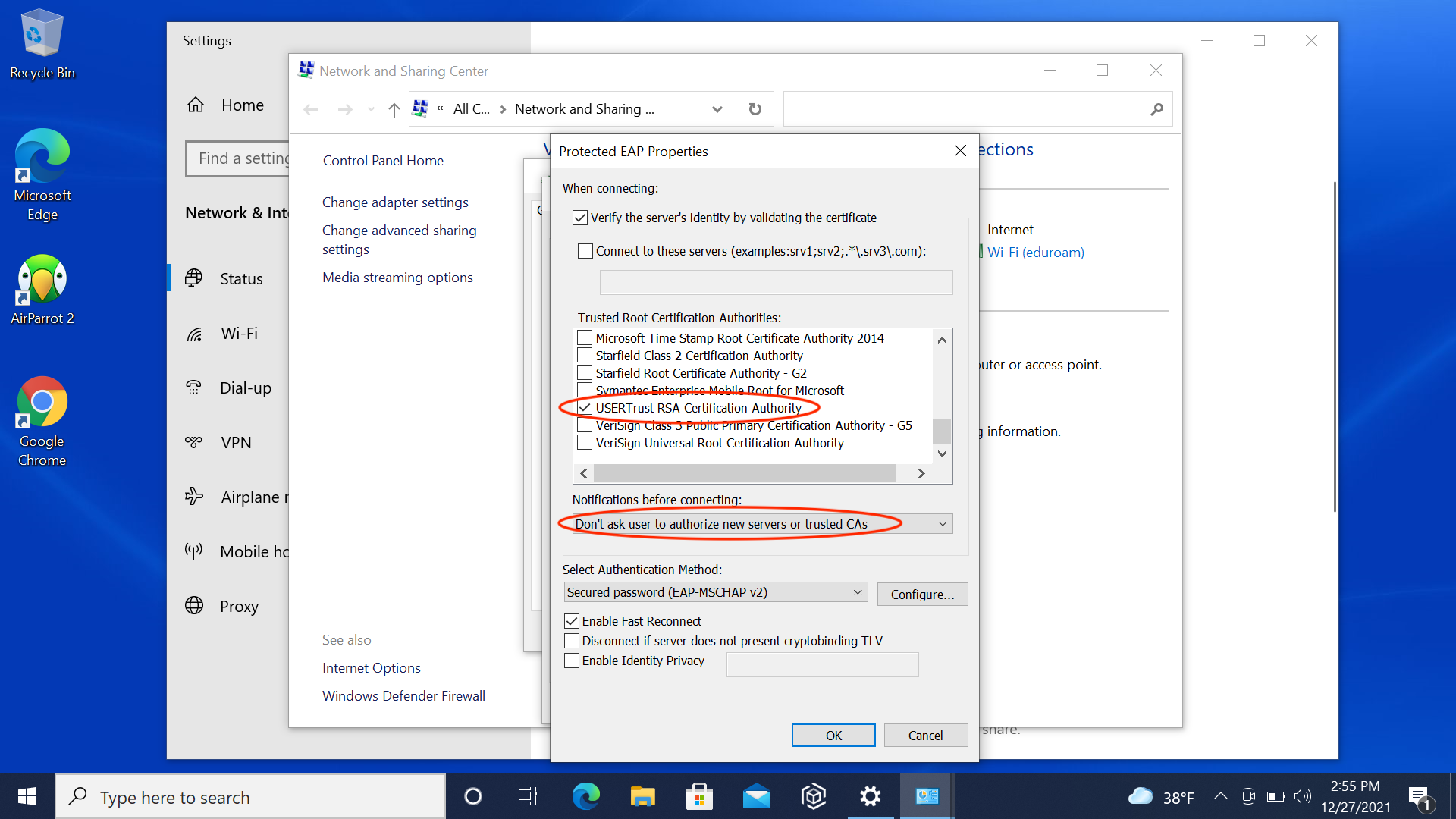 9. Close all windows to complete configuration steps.
Requesting assistance