iOS Reset Network Settings
iOS Reset Network Settings
If you are having trouble connecting to a cellular network or WiFi on your iOS device you will want to try and reset the network settings. Please follow the instructions below:
Go to Settings on your iOS device.

Tap on General as shown below.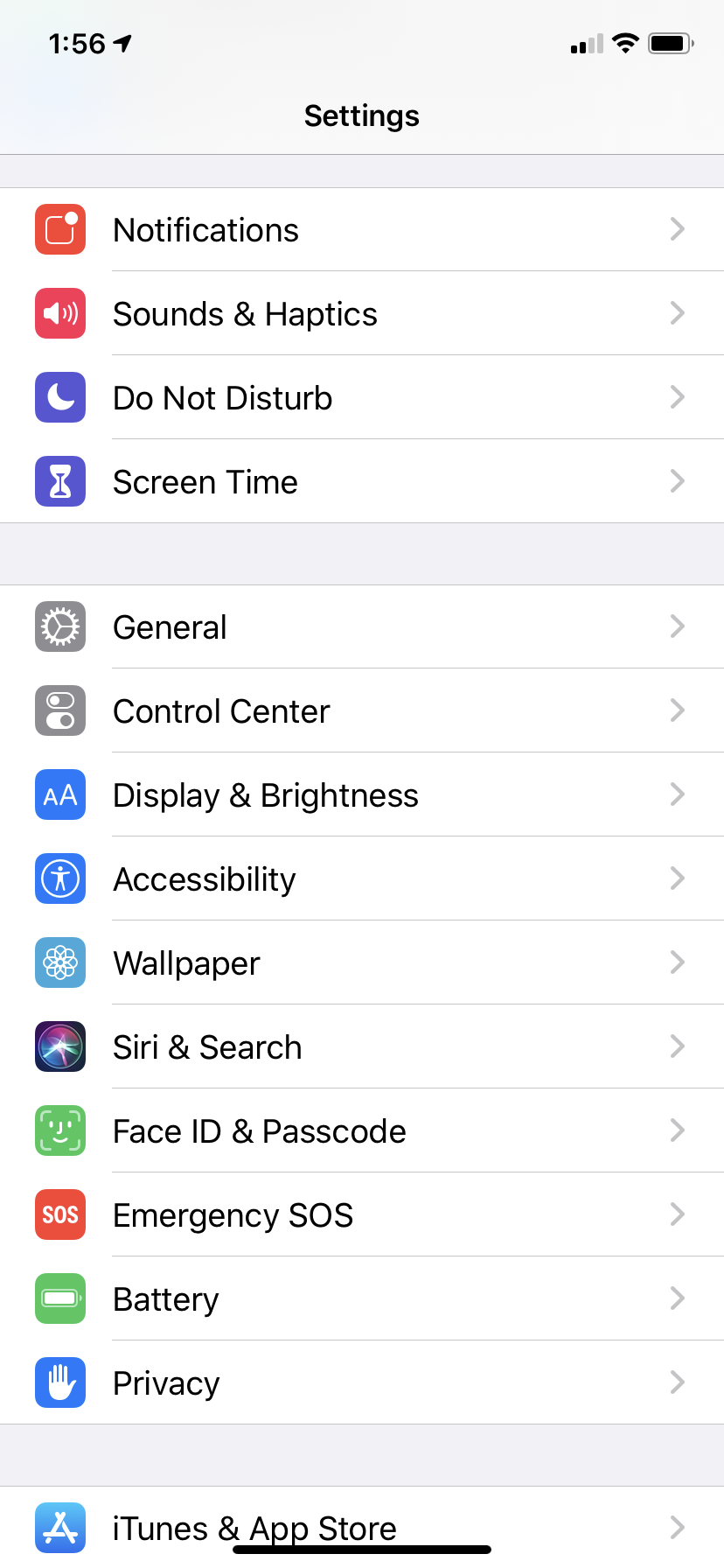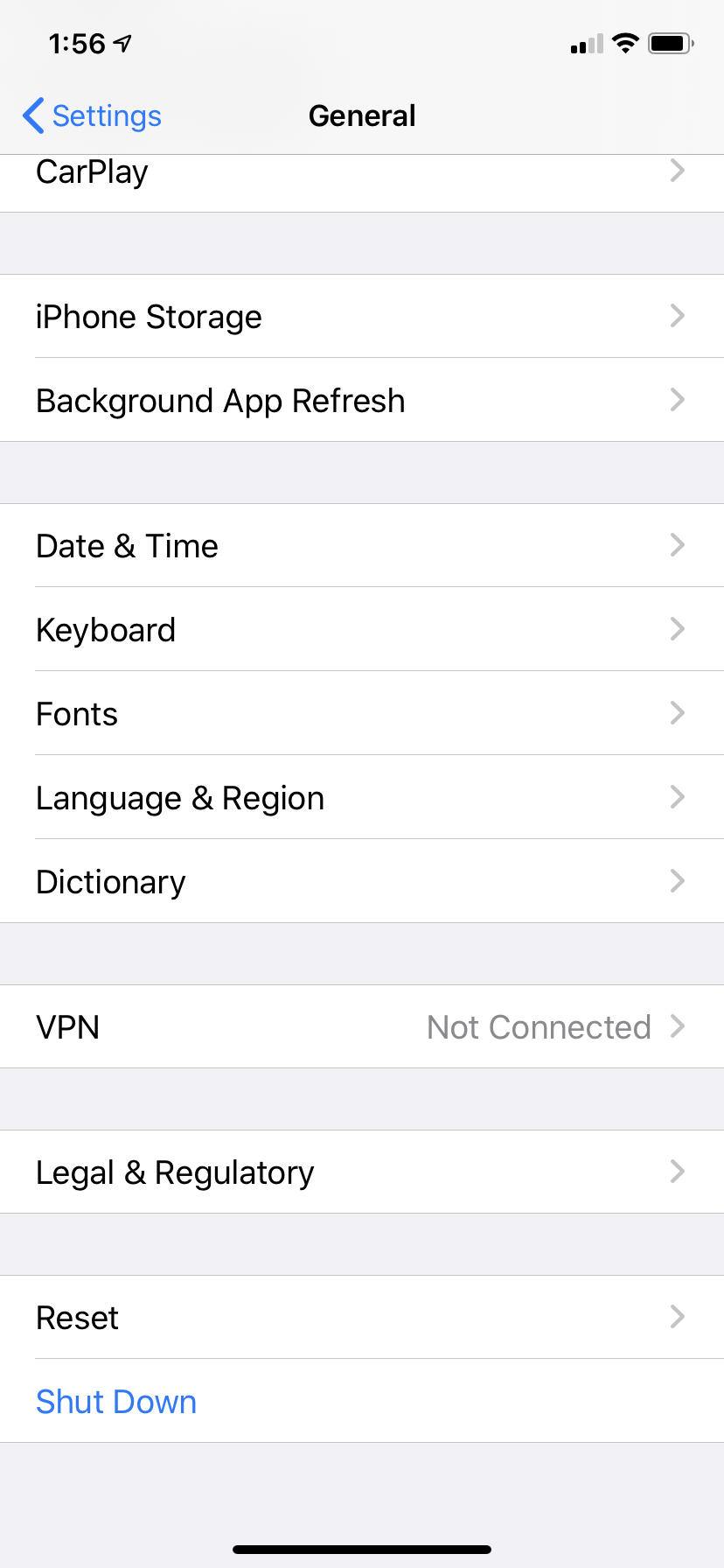 Note: This will forget all WiFi networks and passwords associated with them.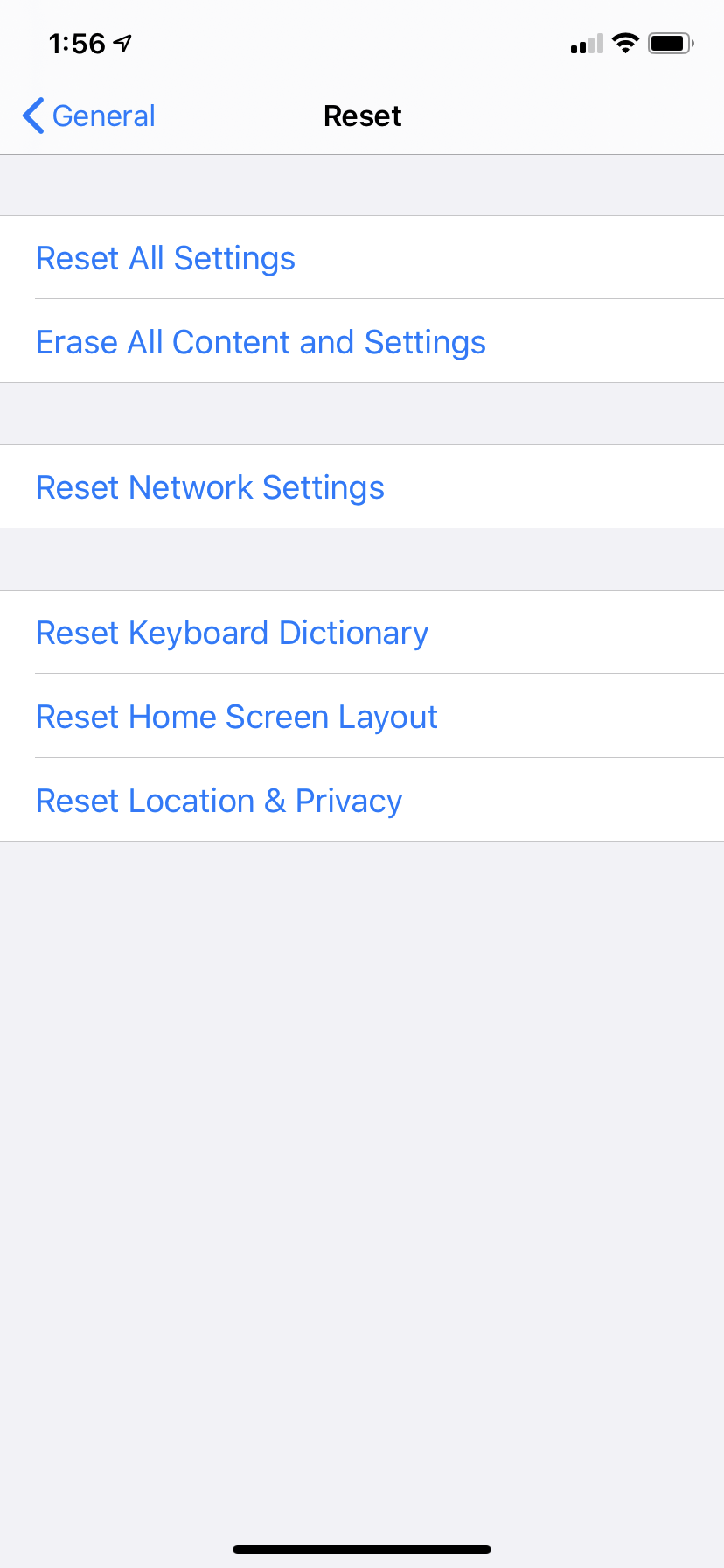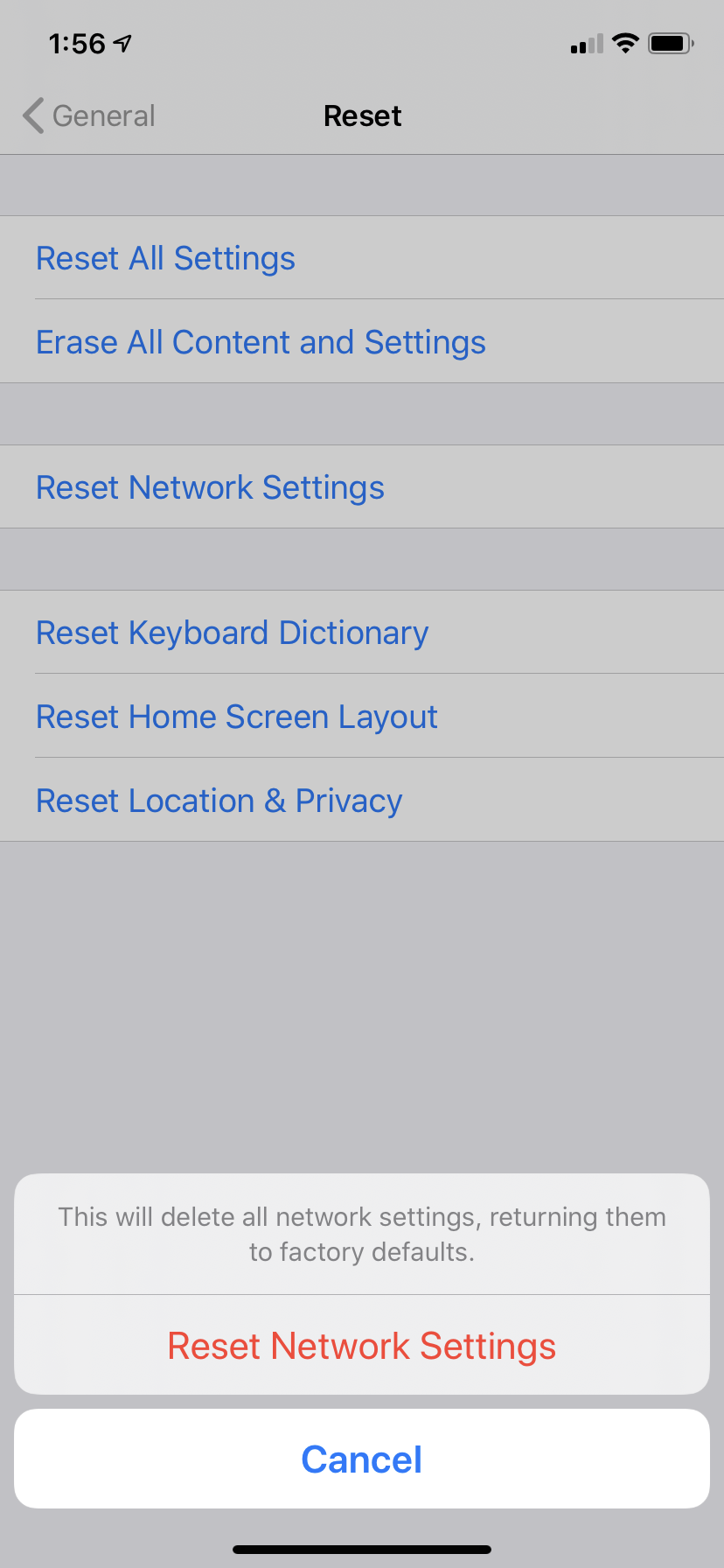 This will cause the device to restart. You will see "Searching..." in the top left of the device which will eventually go to the carrier name and WiFi status. You may have to go into your settings and connect to the WiFi network.