Google Sites: How to use Google Sites to set up a web site
All Princeton Google Apps users have access to Google Sites.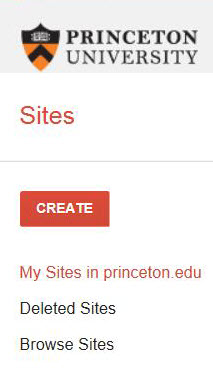 You can then select a template for your site, a name for your site, and select a URL. Your site URL will be in the format: sites.google.com/a/princeton.edu/SITENAME

Next, you can add a variety of content, share the site with others, and also track revision history if you want to remove any changes.

You can also create a site that can be viewed on a mobile device.

For help on specific Google Sites functions, see Google's Get started with Google Sites by clicking the image below.





---