Eduroam Wireless: Connect to eduroam from macOS computers
How to connect
Open the list of networks on your Mac and select eduroam. When prompted, enter your NetID@princeton.edu as the username, your University password as the password, check Remember this network, and select Join.
You will be prompted to verify the Princeton certificate. Please click 'Show Certificate' to view the certificate attributes. Do not click on 'Continue' until verifying certificate.
Confirm these certificate details match the following before clicking continue:
Name: cppm-04.princeton.edu
Issued by: InCommon RSA Server CA
A green check mark is present specifying that the certificate is valid.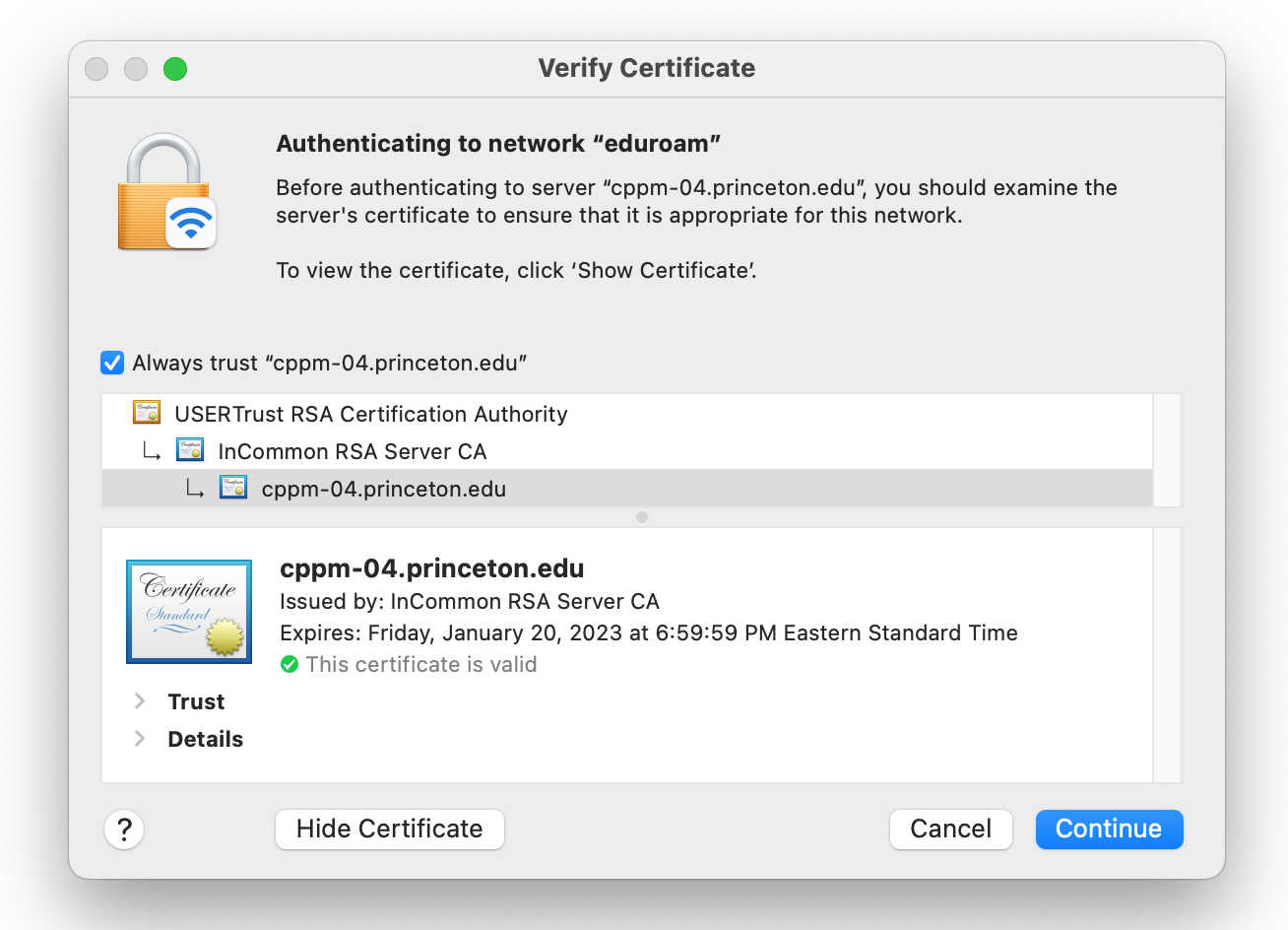 NOTE: If the certificate details do not match please do not proceed and inform the Support and Operations Center (SOC).
After you accept the certificate, you will be prompted to enter credentials. Please use your local computer logon credentials.
After a brief moment the computer should connect automatically to eduroam.
Requesting assistance