Google Analytics 4 is Google's next-generation measurement solution, and it's replacing Universal Analytics. On July 1, 2023, standard Universal Analytics properties will stop processing new hits. If you still rely on Universal Analytics, Google recommends that you prepare to use Google Analytics 4 going forward.
In order to migrate your Google Analytics tracking, you will also need administrative access to your content management system; Site Builder, WordPress, etc.
Finding your Tracking ID
Google Analytics 4 properties have an ID that starts with "G-" instead of a Tracking ID that starts with "UA-." An in-depth guide to finding your tracking ID is available on the Google Analytics Tracking ID support page.
Sign in to your Google Analytics account.
Click Admin.
At the top of the Property column, select your property.
In the Property column, click Data streams.
Click the data stream for which you need the ID.
Your "G-" ID appears in the top right.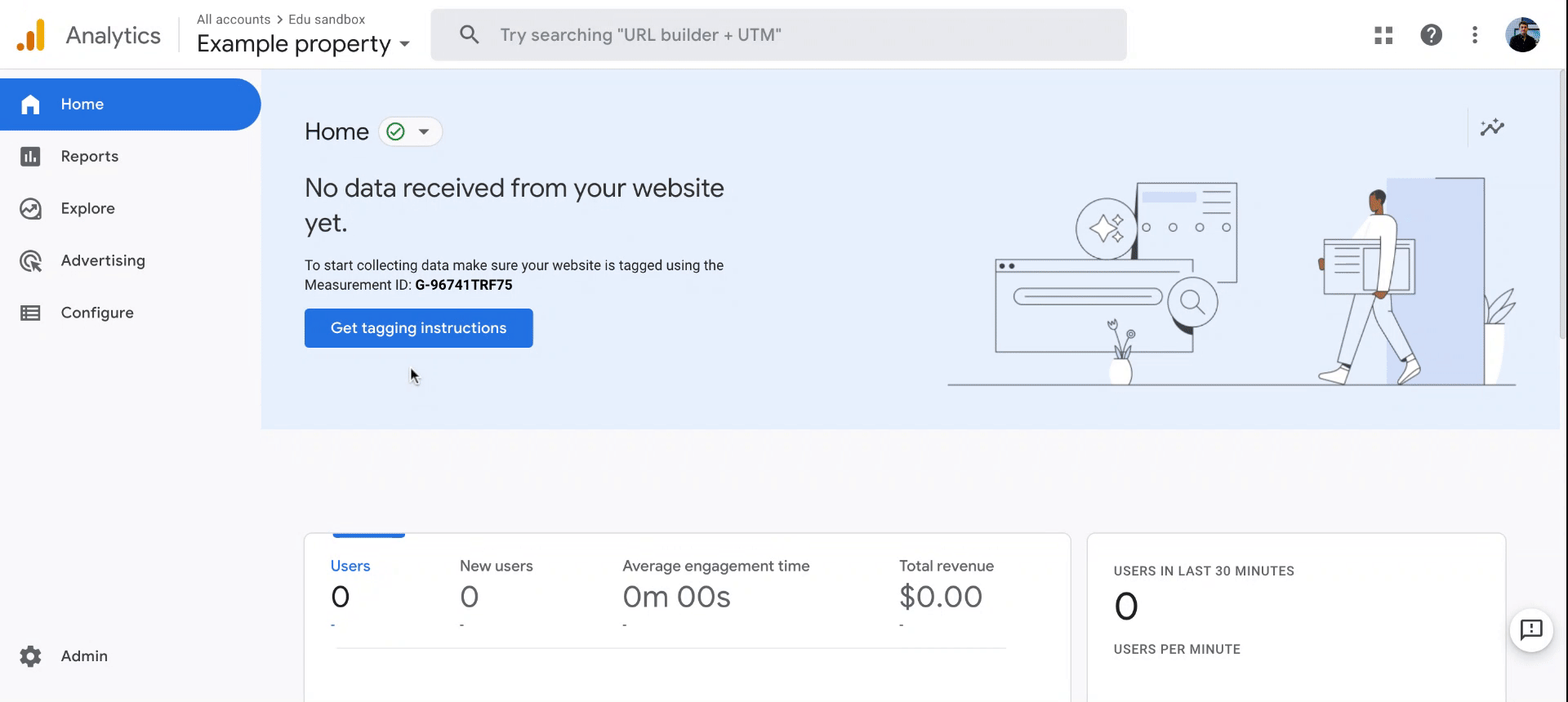 Creating a GA4 Property
Upon login to your Google Analytics account, a banner at the top of the page provides an easy process to transition your analytics property. Select Manage GA4 migration. 
If there is no banner, navigate to the Admin page for your property and select GA4 Setup Assistant.
Auto-creation of a GA4 Property
For any user who does not set up a GA4 property with basic settings, starting in March 2023, Google will automatically configure one with a few basic settings consistent with the existing Universal Analytics property; this includes certain conversion events, Google Ads links, and existing website tags.
For Universal Analytics customers whose websites are tagged with gtag.js or analytics.js (including through tag management systems like Google Tag Manager), Google will create a connected site tag that will reuse existing tags when possible to send traffic to the new GA4 property. If you do not wish to have a GA4 property created and configured based on your Universal Analytics property and existing tags, you may opt-out.
An in-depth migration guide is available on Google's support page.
Migrating your Princeton Site Builder Website to GA4
Log in to your Site Builder website and in the Admin menu, select Configuration > System > Basic site settings. If you manage more than one website, this action will need to be performed on each website.
Scroll down to the Google Analytics section and input your new GA4 measurement ID. When finished, scroll to the bottom, and select Save configuration. After the number has been added and Google has indexed the website, you can log in to your Google Analytics account to start seeing the statistics for your website.
Migrating your OIT Supported WordPress Website to GA4
Log in to your WordPress website. Navigate to Settings > Google Analytics. Replace the ID with your new GA4 tracking ID and save changes.